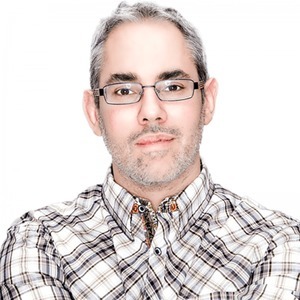 Rene Ritchie
Special guest
Rene Ritchie is a name you probably already know if you're interested in Apple computers. Ritchie might best be known for his podcasting across many shows including Macbreak Weekly on TWiT, Debug, The Talk Show with John Gruber and his new show Vector. He is the Editor and Chief at iMore and Executive Producer of Mobile Nations Broadcasting. Business insider even listed him as one of their top 100 most influential tech people on Twitter, 15 most important Apple analysts and top 25 tech gadget gurus. Plus he's Canadian!
There is a short list of podcasts that you need to listen to if you care about Apple, the Mac or iPhone, and Rene Ritchie is on most of them.
Rene Ritchie has been a guest on 3 episodes.
July 16th, 2020 | 1 hr 3 mins

big sur, canon r5, canon r6

Canon announced the R5 & R6 and what's next for Apple

November 13th, 2019 | 59 mins 44 secs

airpods, c200, macbook pro, star wars

Hands on with the new 16" MacBook Pro, AirPods Pro and Star Wars

March 4th, 2018 | 51 mins 55 secs

apple, computers, tech

If you're a photographer, filmmaker or designer you probably use an Apple computer for your work. So I talked to THE Apple experet, Rene Ritchie about that state of computers for creative professionals.